The Grid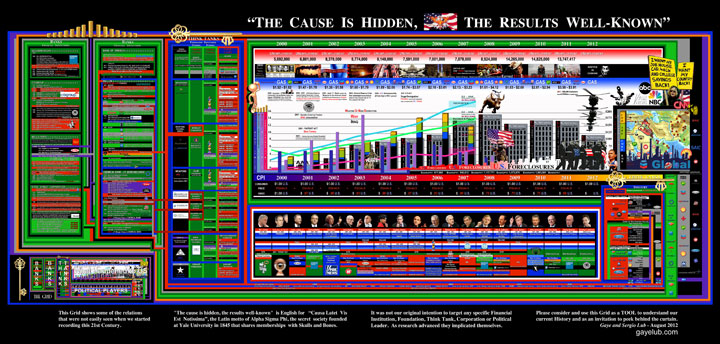 This Grid shows some of the relations that were not easily seen when I started recording this XXI Century.
"The cause is hidden, the results well-known" is English for "Causa Latet Vis Est Notissima", the Latin motto of Alpha Sigma Phi, the secret society founded in 1845 at Yale University that shares memberships with Skulls and Bones, Scroll and Key, and Wolf's Head.
It was not my original intention to target any specific Financial Institution, Foundation, Think Tank, Corporation or Political Leader. As my research advanced they simply implicated themselves.
Please consider and use this Grid as a TOOL to remember and understand our current U.S. History and as an invitation to peek behind the curtain.
Site developed by Devin Dombrowski - Devin Dombrowski Designs